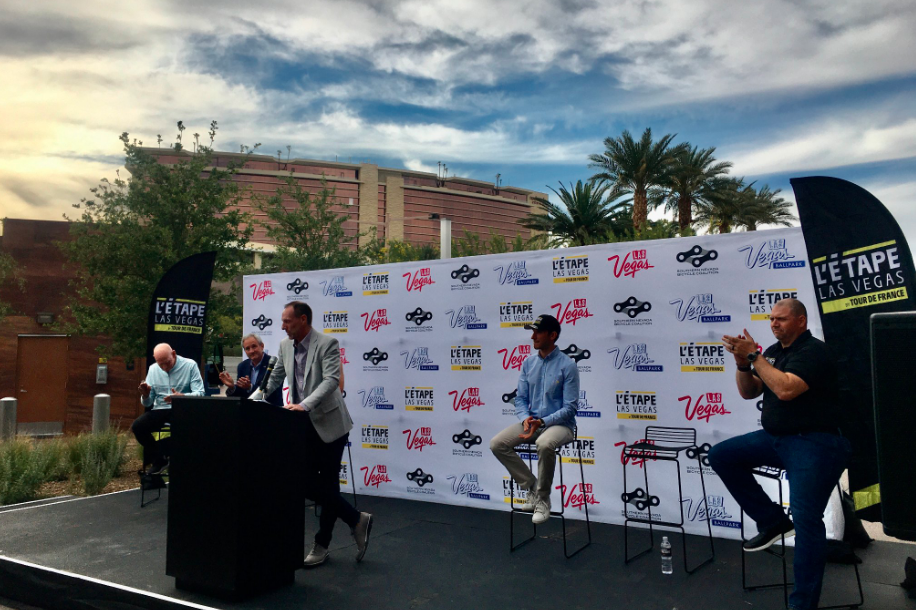 Tourism agency LVCVA plans to sponsor L'Etape Las Vegas by Tour de France in May 2023
By Alan Snel of LVSportsBiz.com
It's a Tour de France event in Summerlin and the LVCVA – the Las Vegas tourism agency – will be a sponsor.
How much will the Las Vegas Convention and Visitors Authority pay to help with the event called L'Etape Las Vegas by Tour de France in May 2023?
Less than $250,000, said Brian Yost, LVCVA's chief operating officer.
The sponsorship does not meet the quarter-million-dollar financial threshold, so it will not go to the LVCVA board for a vote, Yost explained.
LVCVA CEO Steve Hill has the discretion to spend public money without a board vote, he said.
The L'Etape Las Vegas cycling races/rides in the Red Rock Canyon and the event festival at the Las Vegas Ballpark are scheduled for May 13-14 next year.
The Tour de France hires a supplier to organize and organize the race and race event in Las Vegas – only the second in the United States after that in San Antonio.
The connection to the Las Vegas Ballpark is that the LVCVA, which plans to sponsor the L'Etape Las Vegas event, has also reached a stadium naming rights deal with the Howard Hughes Corporation in the minor league baseball park. of 10,000 seats. The LVCVA pays Howard Hughes $80 million for a 20-year naming rights deal to call the Aviators stadium, "Las Vegas Ballpark."
The L'Etape Las Vegas event will use the baseball diamond as a start and finish and will host a bike festival with on-site vendors.
---
Message of public interest
Related