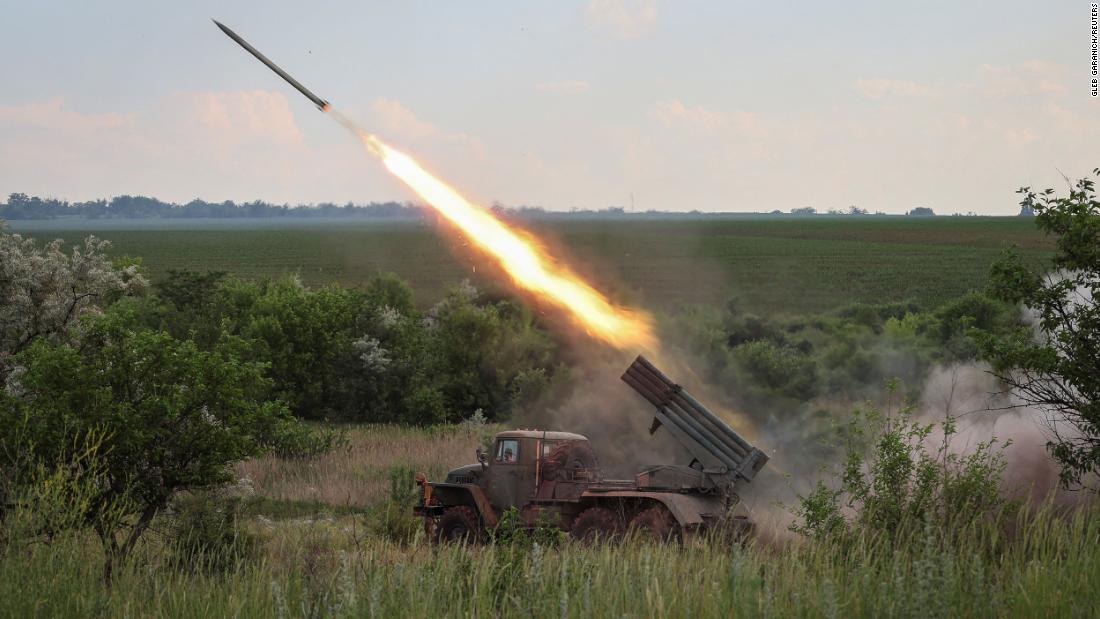 Live Updates: Russia's War in Ukraine
Two Americans fighting alongside Ukrainian forces north of Kharkiv in Ukraine have been missing for nearly a week and are feared to have been captured by Russian forces, according to their families and a fellow fighter.
The men are Alexander John-Robert Drueke, 39, of Tuscaloosa, Alabama, and Andy Tai Ngoc Huynh, 27, of Hartselle, Alabama.
A man who wished to remain anonymous for security reasons, who acts as the team's sergeant, provided CNN with photos of the two men's passports and their Ukraine entry stamps.
The man said their unit was fighting under the command of the Ukrainian 92nd Mechanized Brigade on June 9, near the town of Izbytske.
He said Drueke and Huynh went missing during the battle and subsequent search missions found no remains. A message posted the next day on a Russian propaganda channel on Telegram claimed that two Americans had been captured near Kharkiv.
"It was absolute chaos," he told CNN. "There were about a hundred plus infantry advancing on our positions. We had a T72 shooting at people from 30, 40 meters away.
Bunny Drueke, Alex's mother, told CNN that "they are presumed to be prisoners of war, but this has not been confirmed." She said the US Embassy in Ukraine was unable to verify whether her son had been captured.
"They haven't been able to verify that he is with the Russians. All they can verify is that he is missing at this point," she said. "They remain in close contact with me and I am confident they are working on the situation."
Joy Black, Huynh's 21-year-old fiancée, told CNN: "We don't want to speculate on what might have happened at that time. Obviously, they are considering several scenarios. And one of them is that they could have been captured. But we don't have absolute confirmation of that yet.
What the United States says: A State Department spokesperson said Wednesday that they "are aware of unconfirmed reports of two US citizens being captured in Ukraine."
"We are closely monitoring the situation and are in contact with the Ukrainian authorities," the spokesperson said. "For privacy reasons, we have no further comment."
CNN's Jennifer Hansler contributed reporting for this post.