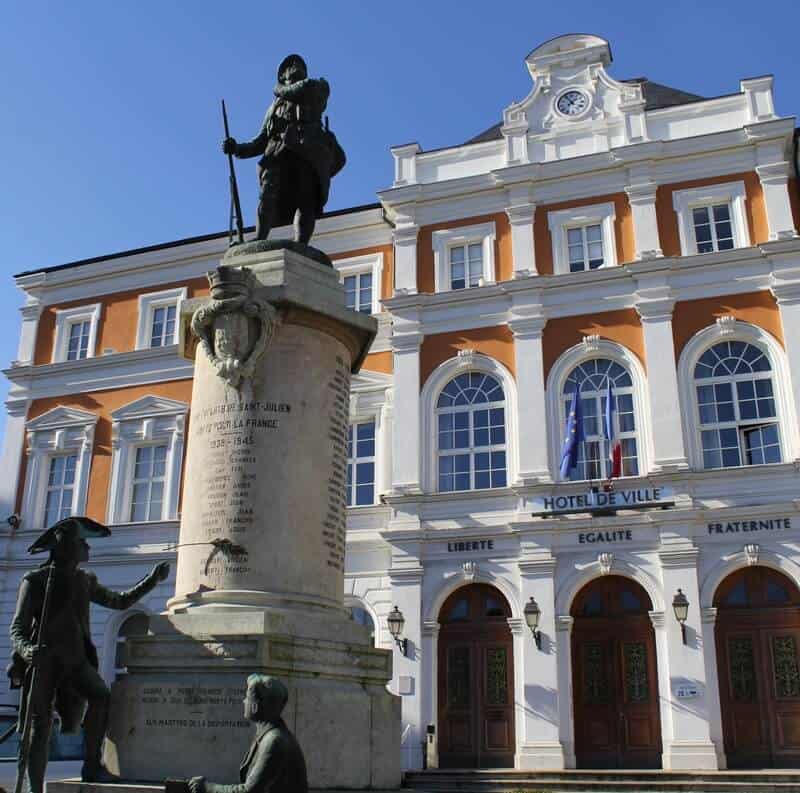 How the French municipalities near Geneva fight against residence fraud
Antoine Vielliard, the mayor of the French commune of Saint-Julien-en-Genevois, which borders the canton of Geneva, is after those who live in France but claim to live in Geneva.
In a radio interview on the Swiss channel RTS, he explains how they assess the level of fraud and how they fight it.
In neighboring France as a whole, around 20,000 people state that they reside in Switzerland while living mainly in France. Antoine Vielliard says that could reach one in two Swiss living in this part of France. Their homes in France are classified as second homes, which means they pay taxes in Switzerland rather than in France where they live.
One of the motivations for this practice is to avoid the discrimination sometimes encountered in the Geneva labor market by frontier workers. In addition, Vielliard says some do it negligently, some do it to pay less tax, although he says some may pay less tax once declared residents in France.
Vielliard specifies that these people use local public infrastructure without paying local taxes. He estimates the loss of tax revenue for his municipality at 1 million euros.
One method used to estimate the number of undeclared French residents is to count the number of cars registered in Switzerland crossing the border during the morning rush hour. Last year, they found that a third of cars coming from France had Swiss plates.
According to the newspaper Le Temp, in 2014, the mayor of the French commune of Vulbens examined the water consumption of dwellings declared second homes to identify cheaters.
To encourage people to declare their French domicile as their main residence, the municipality of Saint-Julien-en-Genevois has gradually increased the municipal taxes (housing tax) associated with dwellings declared as secondary residences. On February 8, 2017, the premium applied to second homes was increased to 60%. According to LeMessager.fr, part-time residents will now pay an average of 369 euros per year more than those declaring themselves full-time residents.
There is an increase in the number of people declaring France as their primary residence in Saint-Julien-en-Genevois. The mayor said 600 Swiss declared France their primary residence two years ago. Last year that figure rose to 800 and now the figure is around 1,000. He thinks there are another 600 that are not yet clear. In 2014, the town had 13,253 inhabitants.
The mayor says that other neighboring French municipalities are starting to follow the example of his municipality. Annemasse has introduced additional taxes for second homes, and he believes Ferney-Voltaire is on the verge of doing so as well.
More on this:
RTS radio interview (in French) – Take a 5 minute French test now
For more stories like this one from Switzerland, follow us on Facebook and Twitter.