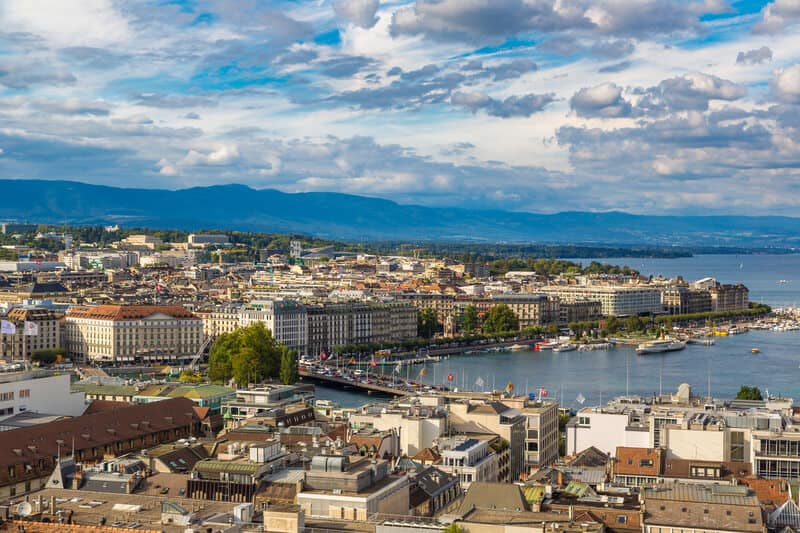 Half of French households close to the Swiss border work in Switzerland
Recently released statistics show that more than half of residents of certain regions of France were employed in Switzerland in 2018.
The data, published by INSEE, a French statistics agency, revealed that more than half of households in the communes of Genevois, Pays de Gex and Annemasse-Les Voirons, all border regions with Switzerland, had family members who worked abroad, almost all of them in Switzerland.
In In the communes of Genevois, 67% of households had a person working in Switzerland. In the Pays de Gex, the same figure was 64% and in Annemasse-les Voirons 51%. Other French municipalities heavily dependent on Swiss jobs were Arve and Salève (53%), Station of Les Rousses-Haut in the Jura (58%) and Lakes and Mountains of Haut-Doubs (61%).
Across all the regions covered, 129,400 households in France were dependent on cross-border employment. The top 10 regions accounted for 77% of this total. These regions include: Pays de Gex (21,220), Annemasse-les Voirons (18,230), Thonon (14,660), Genevois (12,350), Grand Annecy (11,730), Pays d'Évian Vallée d'Abondance (6 020), Lakes and Mountains of Haut-Doubs (4,330), Arve and Salève (4,040), Pays Rochois (3,770) and Quatre Rivières (3,100).
In the French department of Haute-Savoie, 26% of households received income from abroad. The departments of Moselle (17%), Haut-Rhin (17%), Doubs (13%) and Ain (10%) also have significant percentages of households with cross-border workers.
A couple with children was the most common household profile for people with cross-border employment.
The average standard of living of cross-border workers is significantly higher than the French average. Half of these households earned more than 39,700 euros per year. In France as a whole, only 10% of households had such high incomes.
More on this:
INSEE report – Take a 5 minute French test now
For more stories like this about Switzerland, follow us on Facebook and Twitter.
Similar Items